News
| April 5, 2020
Supermoon Frequently Asked Questions
What is a supermoon?
A supermoon occurs when the Moon is at or near its closest point to Earth at the same time it is full. This event makes the Moon look larger and brighter in the sky.
Upcoming supermoon dates:
April 27, 2021

May 26, 2021
How can I see a supermoon?
The Moon rises in the east around sunset. If you're surrounded by trees or buildings, you can see the supermoon as it travels up and across the night sky.
Why does the supermoon appear larger than other full Moons?
The Moon orbits in an ellipse that brings it closer to and farther from Earth. At its closest point, it is 226,000 miles from Earth and the full Moon appears about 17% bigger and 30% brighter than the faintest Moon of the year.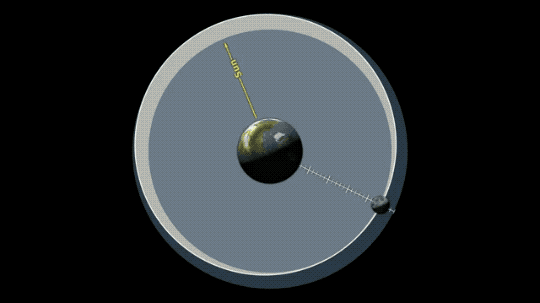 Does the Moon look the same no matter where you are on Earth?
Regardless of where you are on Earth, you'll see the same phase of the Moon. Observers located in the northern and southern hemispheres see the Moon oriented differently in respect to the horizon.
See the Moon phases from the perspective of the northern hemisphere and the southern hemisphere.