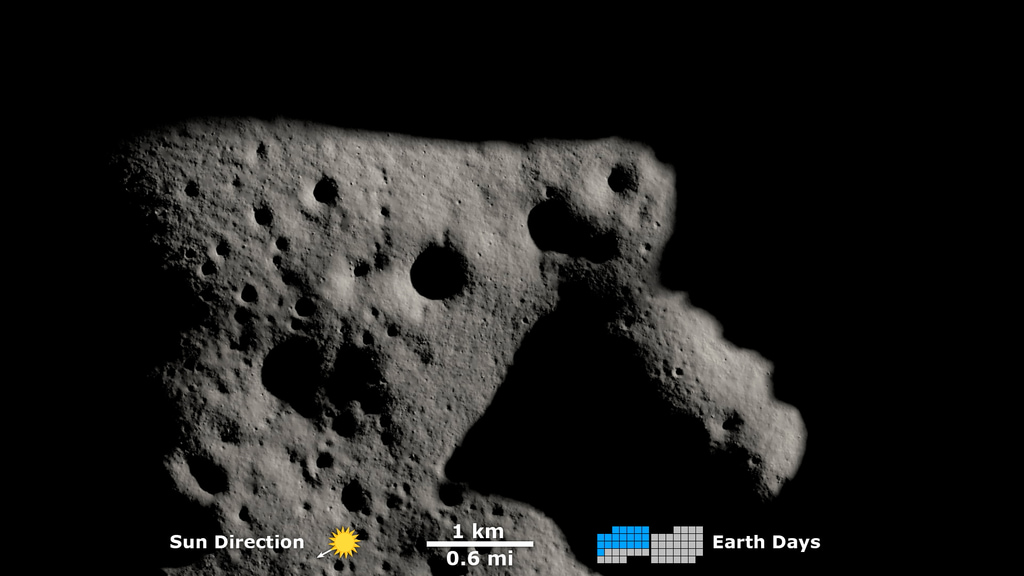 Watch a dynamic visualization of patterns of daylight and shadows at the Moon's poles.
More ›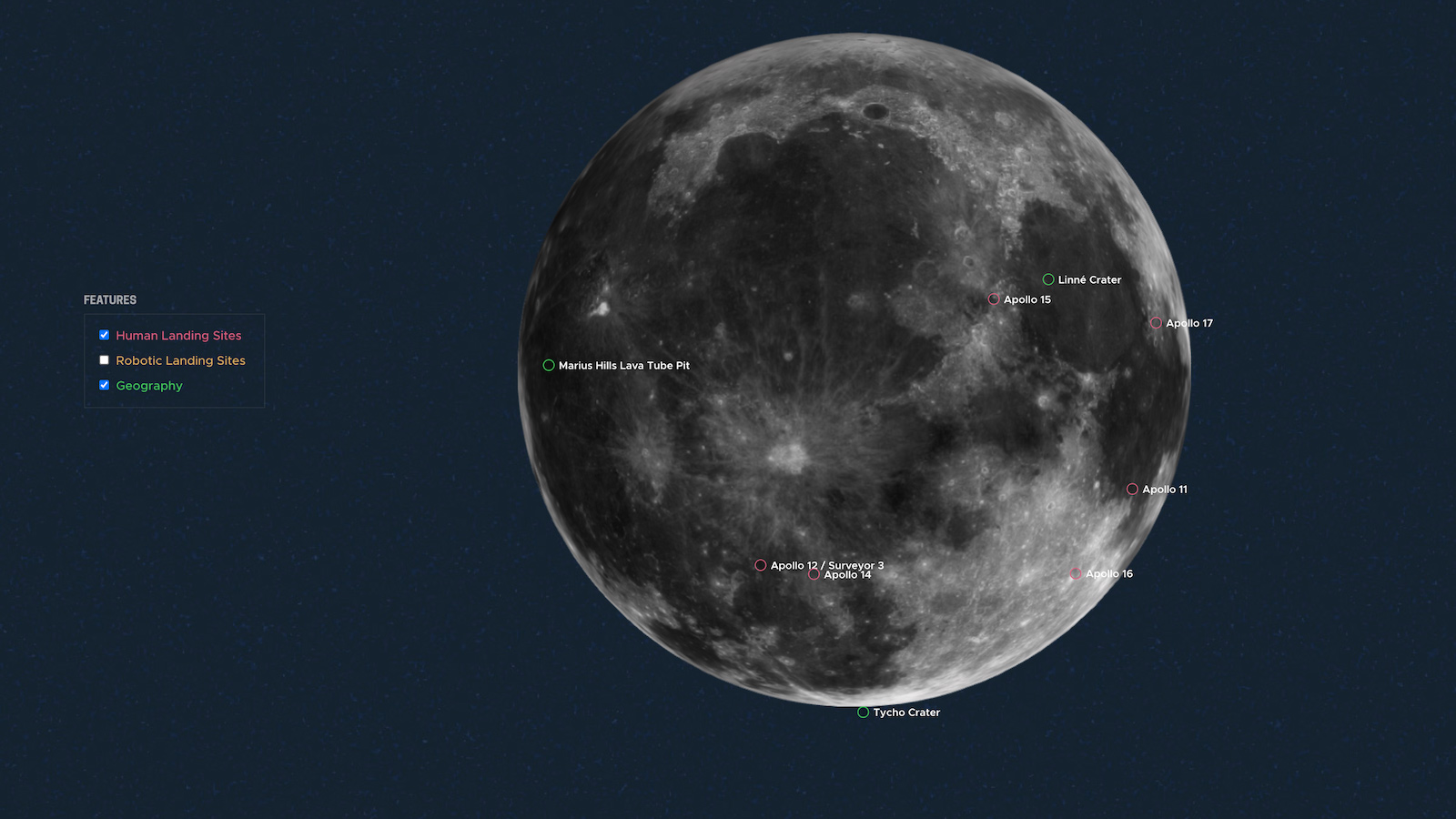 Explore an interactive map featuring lunar landscape highlights plus human and robotic landing sites.
More ›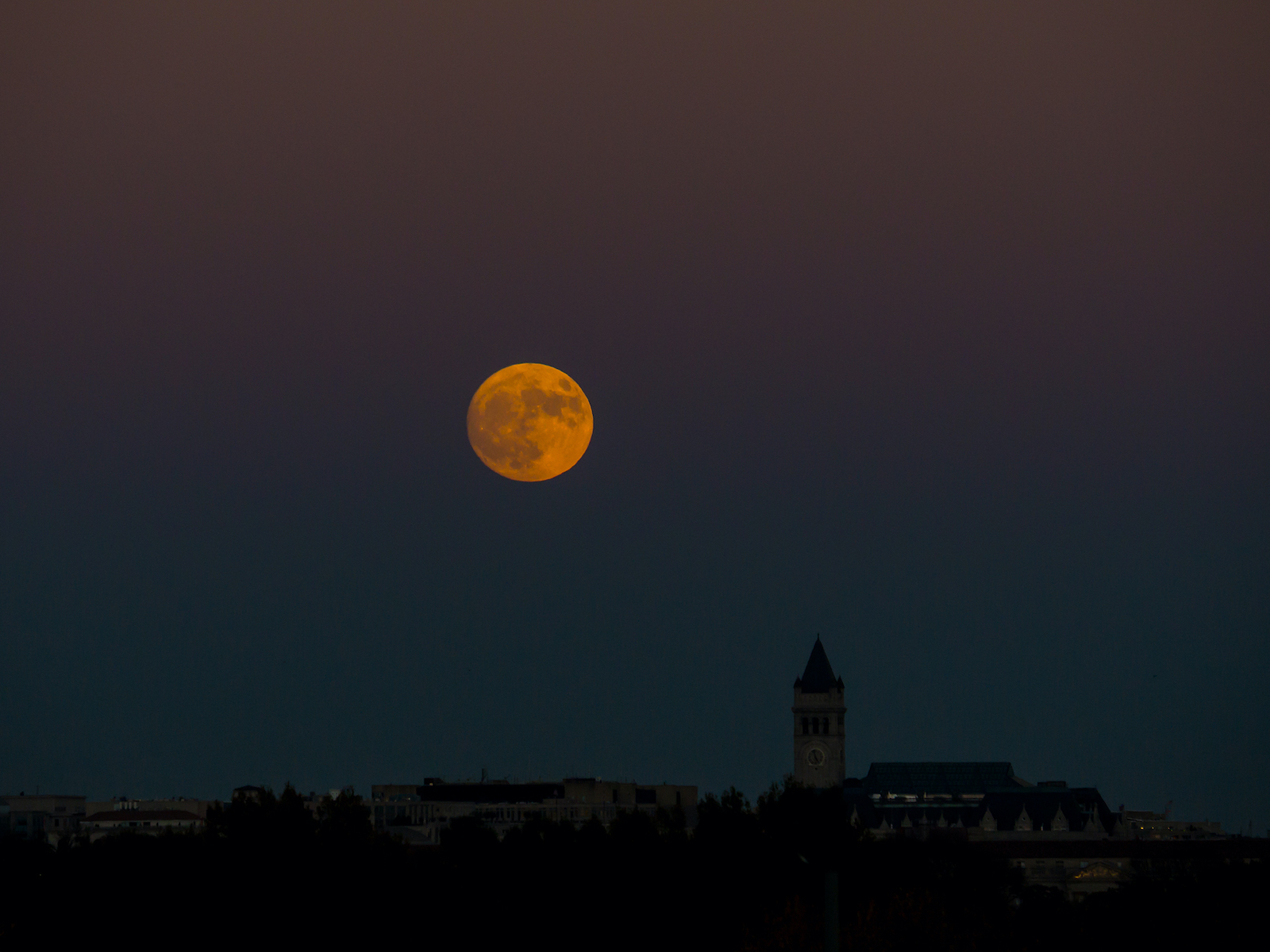 Make the most of your next lunar photo opportunity! (Image credit: Scott Hull.)
More ›
How did Ryder crater end up in this shape?
We're not sure how Ryder crater, perched on the rim of a larger, older crater, was formed. By an asteroid that split? By one that grazed the surface? Or is this odd shape the result of the crater's location on a steep slope?