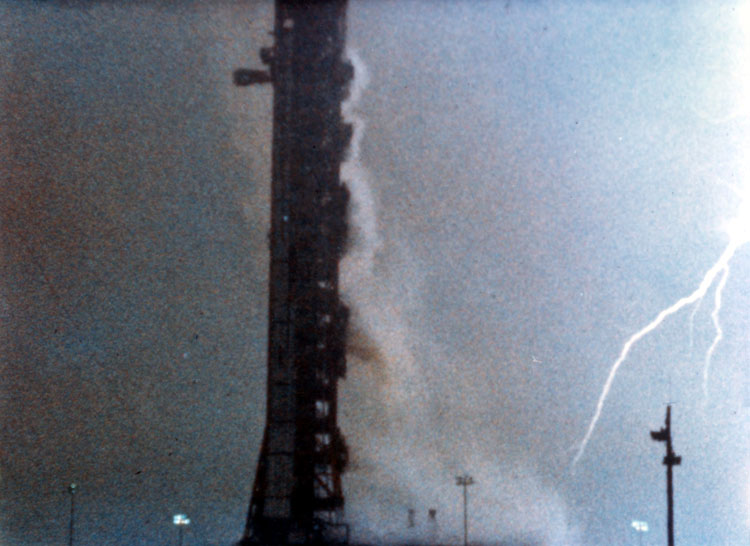 Published:
November 12, 2019
View of a lightning bolt during the launch of Apollo 12 from Pad A, Launch Complex 39, Kennedy Space Center. The silhouetted structure is the mobile launch tower. This electrical discharge between clouds and the ground took place 36.5 seconds after lift-off when the Apollo 12 space vehicle was at about 6,000 feet altitude.
The Saturn V rocket was struck by lightning again at 52 seconds and caused an electrical disturbance. The mission was saved when flight controller John Aaron realized that normal readings could be restored by putting the Signal Conditioning Electronics (SCE) system on its auxiliary (AUX) setting, which meant that it would operate even with low-voltage conditions.
Despite the two lightning strikes, the crew made it safely to the Moon and back home to Earth.
Photograph taken on 14 November 1969.